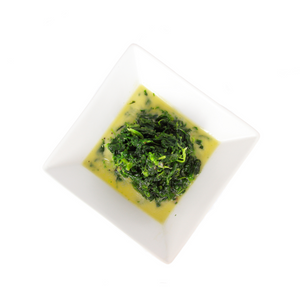 (110g)
Our Spinach is prepped with a little butter, cheese, salt, black pepper and olive oil. It is packed with vitamins like A, C, and K1 and our portions make it super easy to incorporate spinach into your diet.
Nutrition
Energy: 181kcal
Protein: 4.73g
Carbohydrates: 5.18g
Fat: 16.62g
Fibre: 1.8g
Other Information
May contain traces of fish, seafood, milk, wheat, gluten, yeast, nuts, soybeans or sesame. Not suitable for those allergic to these ingredients. Meal lasts up to 1 year in the freezer.