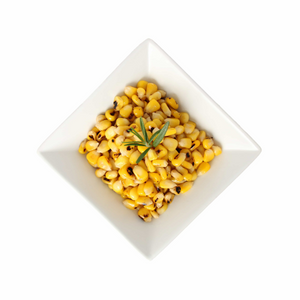 (90g)
Our charred corn is made of premium sweet corn, lightly charred with salted butter. All you need to do is boil or microwave for a few minutes. Delicious as a snack by itself (Corn in Cup style!) or add it to a bowl of salad or tacos. 
Nutrition
Energy: 141kcal
Protein: 2.7g
Carbohydrates: 14.97g
Fat: 9.19g
Fibre: 1.6g
Sodium: 76mg
Other Information
May contain traces of fish, seafood, milk, wheat, gluten, yeast, nuts, soybeans or sesame. Not suitable for those allergic to these ingredients. Meal lasts up to 1 year in the freezer.