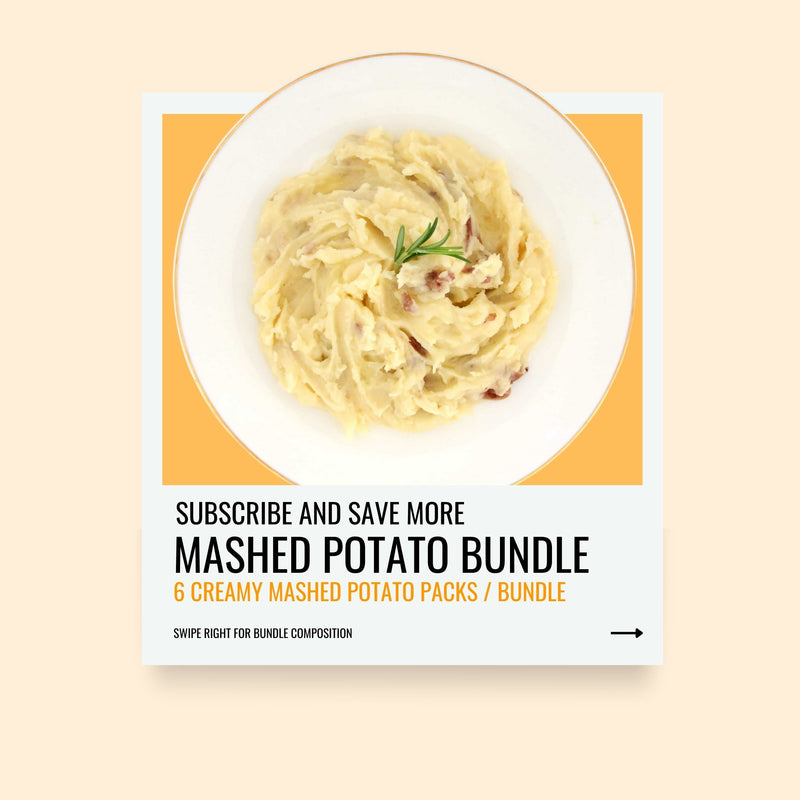 This is the perfect bundle of our most loved side dish - mashed potatoes! Kids will love them too.
Our Creamy Mashed Potato Bundle has 2 each of our 3 mashed potato flavours. They pair perfectly well with our proteins and bases and is the perfect snack or side dish you need for your meal:
2x Red Mashed Skin Potato
2x Mashed Sweet Potato
2x Truffle Mashed Potato
🍳 METHOD OF COOKING🍳:
From frozen (No defrosting needed)
Option 1: Boil (Sous-Vide)
Bring water to boiling point.
Submerge pack.
Set timer for 10-15 minutes and close lid.
Option 2: Microwave
Cut a 1cm opening and microwave for 2-3 minutes