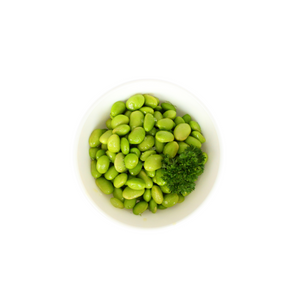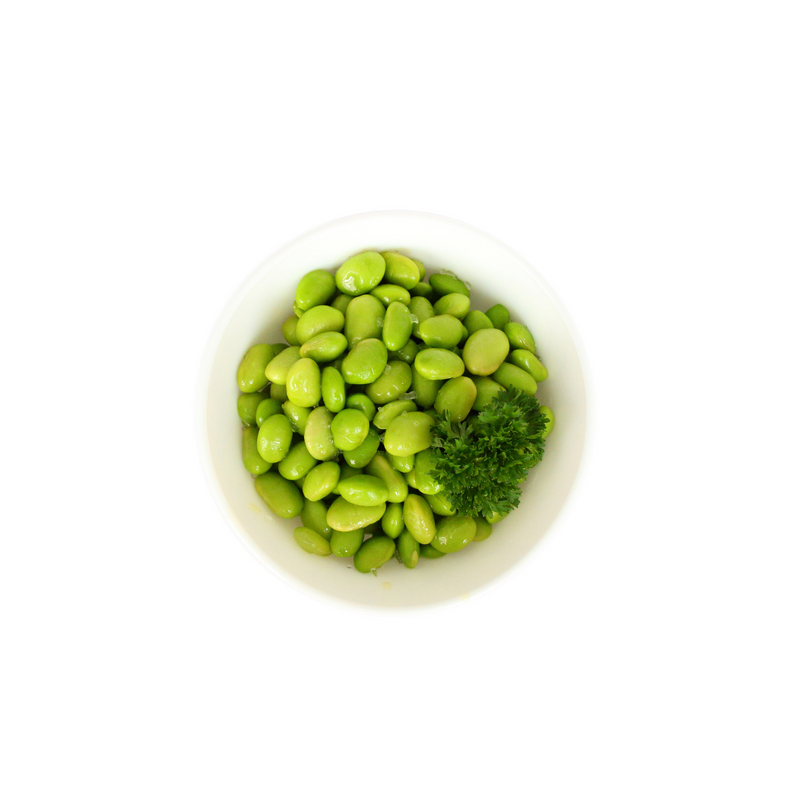 (80g)
Our lightly salted edamame beans are shelled for your convenience and are an excellent source of protein, are gluten free and low in calories. They're perfect sides for any meal or just for snacking on its own.
Nutrition
Energy: 98kcal
Protein: 8.7g
Carbohydrates: 7.95g
Fat: 4.16g
Fibre: 4.2g
Other Information
May contain traces of fish, seafood, milk, wheat, gluten, yeast, nuts, soybeans or sesame. Not suitable for those allergic to these ingredients. Meal lasts up to 1 year in the freezer.