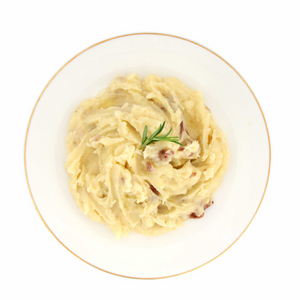 (170g)
Our Truffle Mashed Potato is made of premium American Red Potatoes with a little European butter, milk, and salt and truffle oil. They are gently mashed and steam-cooked to perfection.
Nutrition
Energy: 209kcal
Protein: 3.24g
Carbohydrates: 23.14g
Fat: 12.14g
Fibre: 2.4g
Sodium: 261mg
Other Information
May contain traces of fish, seafood, milk, wheat, gluten, yeast, nuts, soybeans or sesame. Not suitable for those allergic to these ingredients. Meal lasts up to 1 year in the freezer.