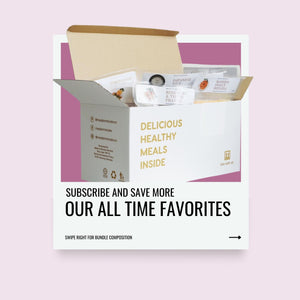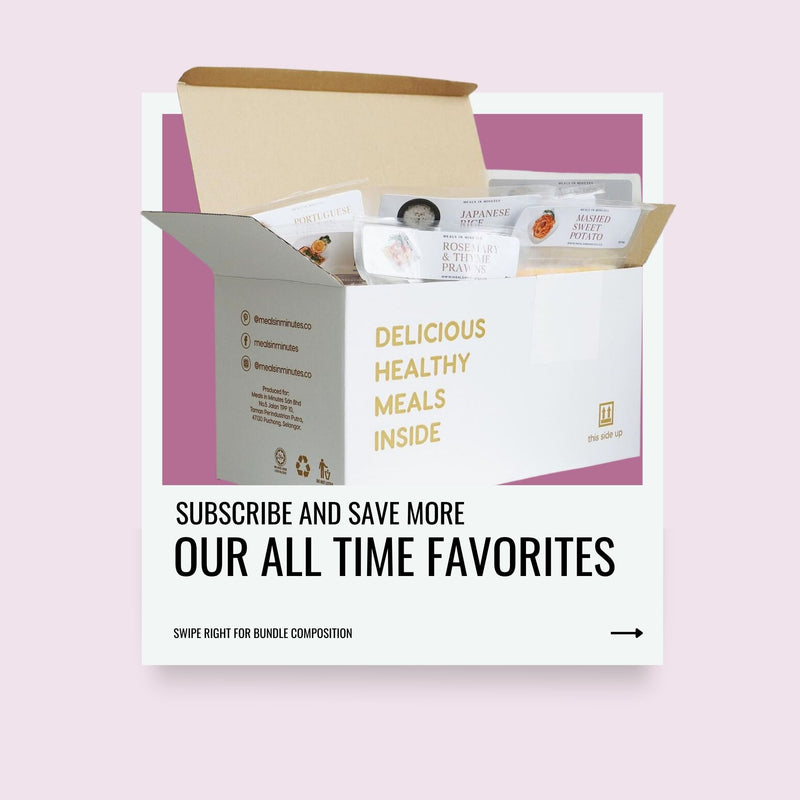 We've taken the liberty to decide for you! We have personally handpicked this bundle set based on our team favorites. 
Each bundle is good for approximately 7-8 meals which you can mix and match according to your preference. Each box contains:
Base
2x Brown Rice
2x Cauliflower Rice
1x Steamed Quinoa
Sides
1x Smokey Cauliflower
1x Melty Spinach
1x Grilled Carrots
1x Sauteed Broccoli and Mushrooms
1x Truffle Mashed Potato
Proteins
1x Butter Parsley Fish
1x Honey Teriyaki Salmon
1x Coconut Turmeric Prawns
1x Gambas Al Ajillo
1x Creamy Tuscan Salmon
Burgers
1x Joe's Burger 
Pasta
1x Seafood Marinara (Just Add Pasta)
1x Salmon Mac & Cheese
Nutrition 
Nutrition information can be found at each individual product description or on the product label.