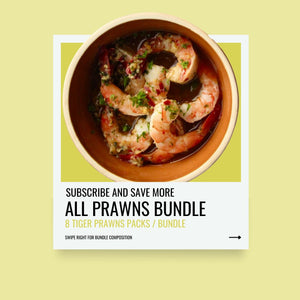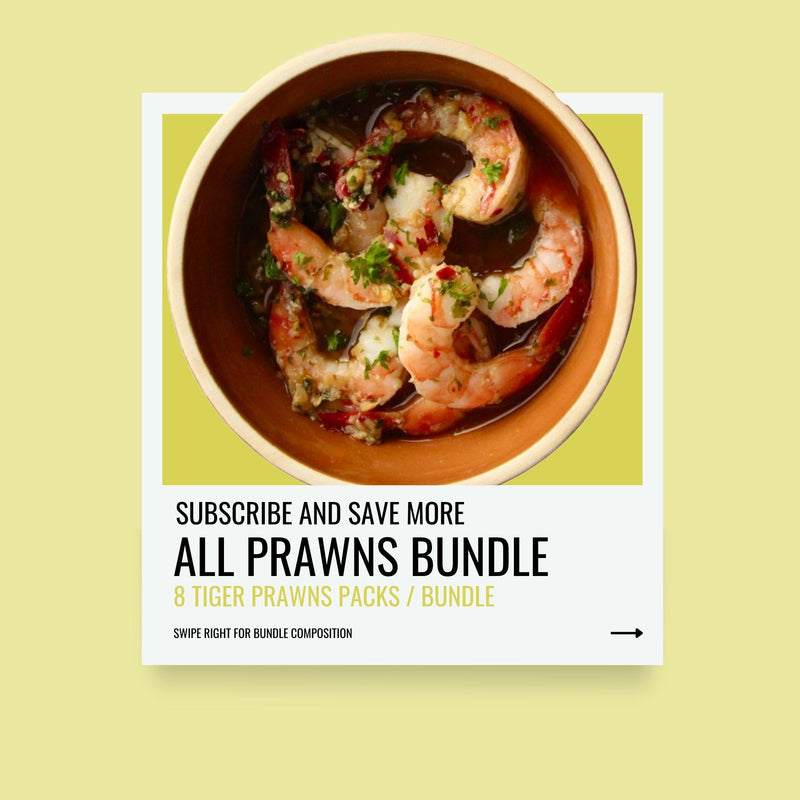 Calling all prawns and seafood lovers!
Our All Prawns Bundle has 2 each of our 4 prawn meal flavours. They go perfectly well with our sides and bases (as well as pasta or garlic bread!). All prawns are deveined and deshelled for ultimate convenience:
2x Butter Parsley Prawns (160g x 2)
2x Sambal Prawns (200g x 2)
2x Coconut Turmeric Prawns (200g x 2)
2x Gambas Al Ajillo (180g x 2)
🍳 METHOD OF COOKING🍳:
From frozen (No defrosting needed)
Option 1: Boil (Sous-Vide)
Bring water to boiling point.
Submerge pack.
Set timer for 10-13 minutes and close lid.
Option 2: Chef Mode
Defrost and cook according to your preference and recipe!