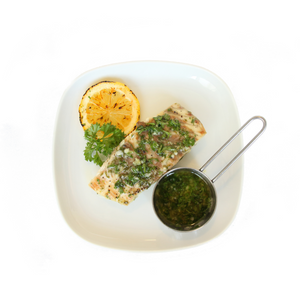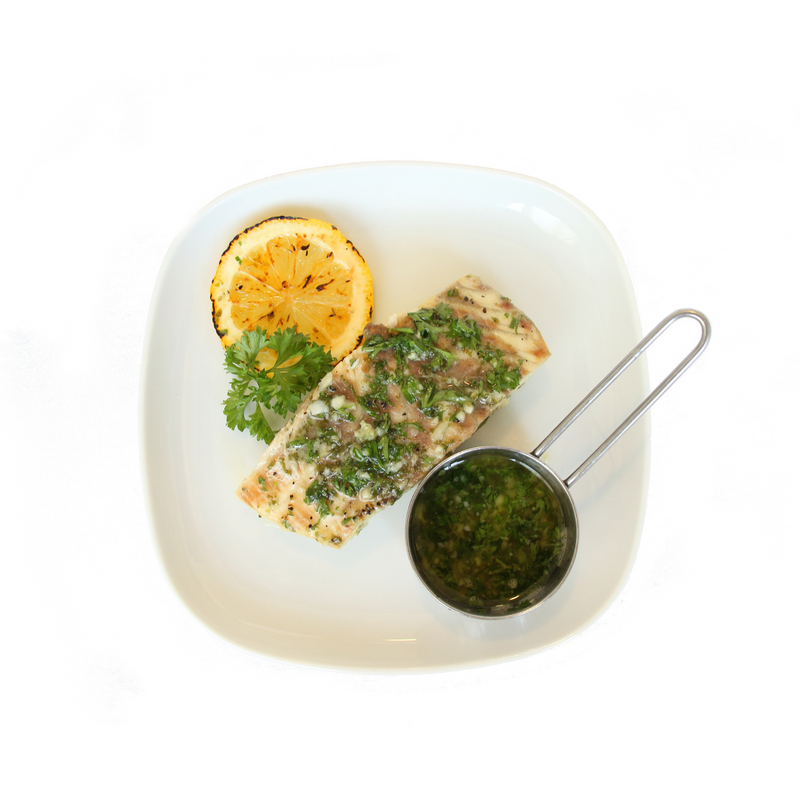 (160g)
Our pure white Barramundi fish is marinated in a delicate butter parsley sauce comprising of garlic, butter, parsley, salt, black pepper, olive oil, and topped off with a slice of lemon. It is prepped using the Ikejime method (a Japanese fish preparation method) which preserves the fish's flavour, tender texture and keeps it ultra-fresh.
Nutrition
Energy: 328kcal
Protein: 21.53g
Carbohydrates: 3.98g
Fat: 25.61g
Fibre: 1.7g
Sodium: 560mg
Other Information
May contain traces of fish, seafood, milk, wheat, gluten, yeast, nuts, soybeans or sesame. Not suitable for those allergic to these ingredients. Meal lasts up to 1 year in the freezer.