All Vege Bundle (2x7 Portions)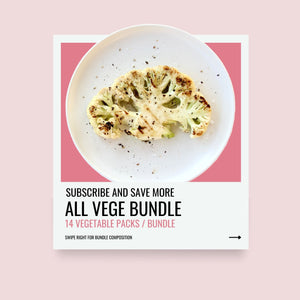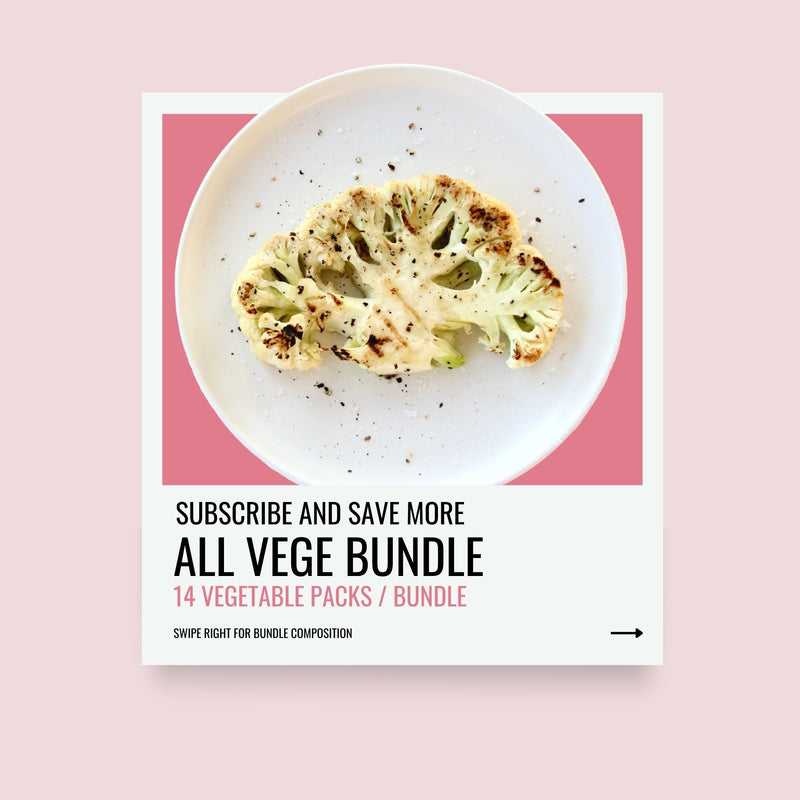 Complete your meals with some greens from Meals In Minutes. No more prepping and washing vegetables!
Our All Vege Bundle has 2 each of our 7 vegetables sides. They go perfectly well with our proteins and bases and is perfect for 7 vegetable portions for 2 pax:
2x Smokey Cauliflower
2x Edamame
2x Melty Spinach
2x Charred Corn
2x Grilled Carrots
2x Brazilian Grilled Pineapples
2x Sauteed Mushroom & Broccoli
🍳 METHOD OF COOKING🍳:
From frozen (No defrosting needed)
Option 1: Boil (Sous-Vide)
Bring water to boiling point.
Submerge pack.
Set timer for 8 -10 minutes and close lid.
Option 2: Microwave
Cut a 1cm opening and microwave for 2-3 minutes.
Option 3: Chef Mode
Use ingredients as you see fit & let your creativity take over!