Meals Under 500 Kcals Bundle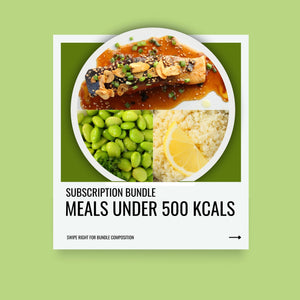 Each bundle contains 9 meals
Our Subscribe & Save: Meals Under 500 kcals offers the perfect balance of nutrient-rich and delicious ingredients to tantalize your taste buds and keep your daily calorie intake in check.
Each bundle contains 9 meal portions each comprising of proteins, base and sides ready to cook. Refer to the image for the recommended combination of each component for the optimum taste and calorie intake.
Enjoy great savings and convenience by subscribing and have your meals delivered every 2 or 4 weeks, and never worry about running out of Meals In Minutes.